Curriculum Vitae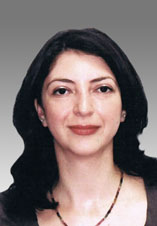 Date personale:
Nume: Marieta Constantinescu
Data nasterii: 17.08.1977
Stare civila: maritata
Date contact:
Adresa: Str.Aviatiei nr.4, Bl.5D, Sc.2,Ap.13, Bucuresti, Sector 1
Tel: +40 744383958
Fax: +40 314221203
E-mail: contact@marietaconstantinescu.ro
Web: www.marietaconstantinescu.ro
Limbi straine
Franceza (fluent)
Engleza (bine)

EXPERIENTA PROFESIONALA:
2007 – prezent: Vulpoi & Toader Management Srl

Contabilitate, Consiliere financiara si fiscala
Pozitie: Senior Consultant
Responsabilitati:
Bookkeeping for the company clients,
Reports for group and statutory accounts,
Extraordinary missions for reconciliation in accounting
Recurrent Accounting Assistance
2006-2007 – Apex Team International Srl
Accountant and Payroll Expert Team
Position: Senior Consultant
Responsabilitati:
Bookkeeping for the company clients,
Reports for group and statutory accounts ,
Accounting review and preparation of the tax returns according to the statutory requirements,
Assistance during the tax inspections, including the ones related to the VAT reimbursement,
Recurrent Accounting Assistance
2002 – 2006 – Hiproma SA-Carrefour Romania
Position: Treasury Responsible
Responsabilitati:
Keeping Bank File in RON and foreign currencies
Preparing ,analyzing and sending the payments file in Multicash System
Analyzing available funds and the payments-Daily Cash-Flow, following the loans and interests
Preparing the Treasury Reports –the balances, investments, loans for the headquarter treasury  in France
Previsions of treasury, Bank reconciliation
2002 (Jan-May) – Pet Cilb Holding SA
Position: Economist Accountant
Responsabilitati:
The primary accounting for Petty Cash, Bank File, Salary under Platforma Soft
2001 (April-December) – Gema Eximco 2000 Srl
Position: Assistant Manager:
Preparing the documents for accounting, the commercial correspondence
2000 – 2001 –  Romanian Popular Bank (Bucharest headquarters)
Position:Accountant:
EDUCATIE:
2009 – Expert accountant, active member CECCAR – Bucharest
2000 – Graduated of ANEVAR classes for economic evaluation
1996-2000 – Academy of Economic Studies, Faculty of Accounting & Administration Informatics
1992-1996 – Maria Teiuleanu Economic High School -Pitesti (Dept:Informatics, Diploma in certified  assistant Programmer)
Computer skills:
Text processing: Word, Excel.
Languages for data base processing: Access, Visual Basic, Prolog.
Programming languages: Turbo Pascal, FoxPro.
Work systems : MS-DOS,  Windows XP.
IT specific Accounting & Financial knowledge :
Saga
Ciel
Wizcount
Kapital – Unisoft
Platforma 6.00
Kontan